They met through a common friend, bonded over coffee and the rest they say is history. "The wedding rituals brought them closer, whether it was moong ka shahtra, grih shanti or kaki pulling Chinmay's nose" says Priya.
For Chinmay, though he had loads of fun at his baraat, he was carefully listening to the Maharaj throught the wedding ceremony. His most memorable moment was the Saat Pheras (seven vows). 
In these images you will witness ceremonies such as mehndi , moong ka shahtra, grah shanti, barat, mandap muhurat, bidai and grah pravesh.
Strange Sadhu Weddings is pleased to be a part of a love story that started with a birthday celebration that finally culminated to this beautiful wedding.
Green Chuda

: The customs say you should wear odd number of bangles in both hands. Traditionally, you are not supposed to remove  this chuda till at least 1.5 months after the wedding.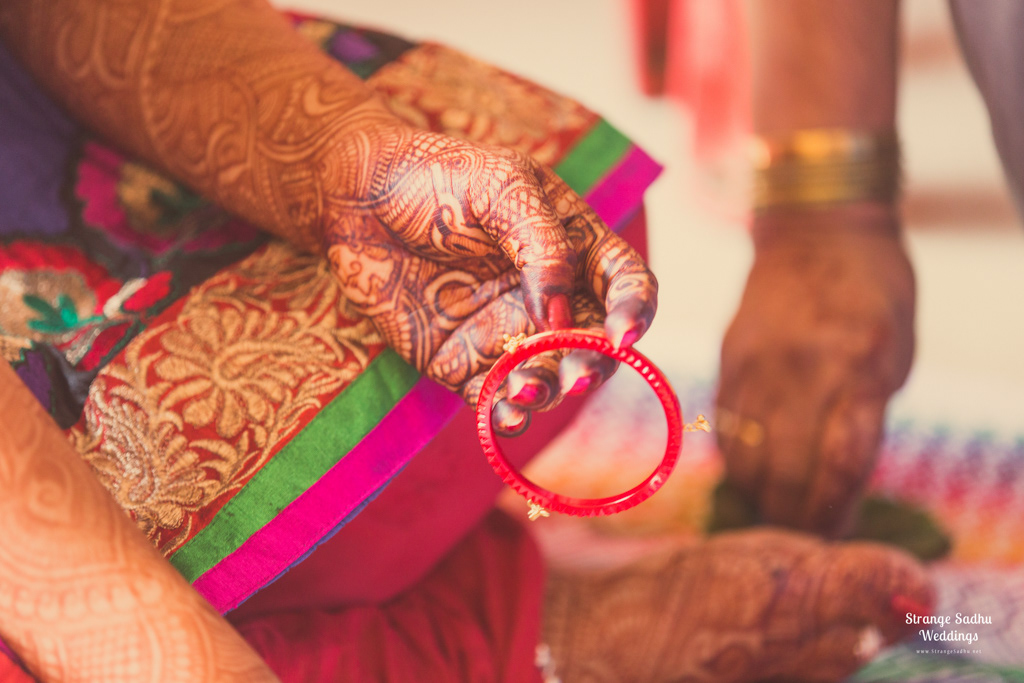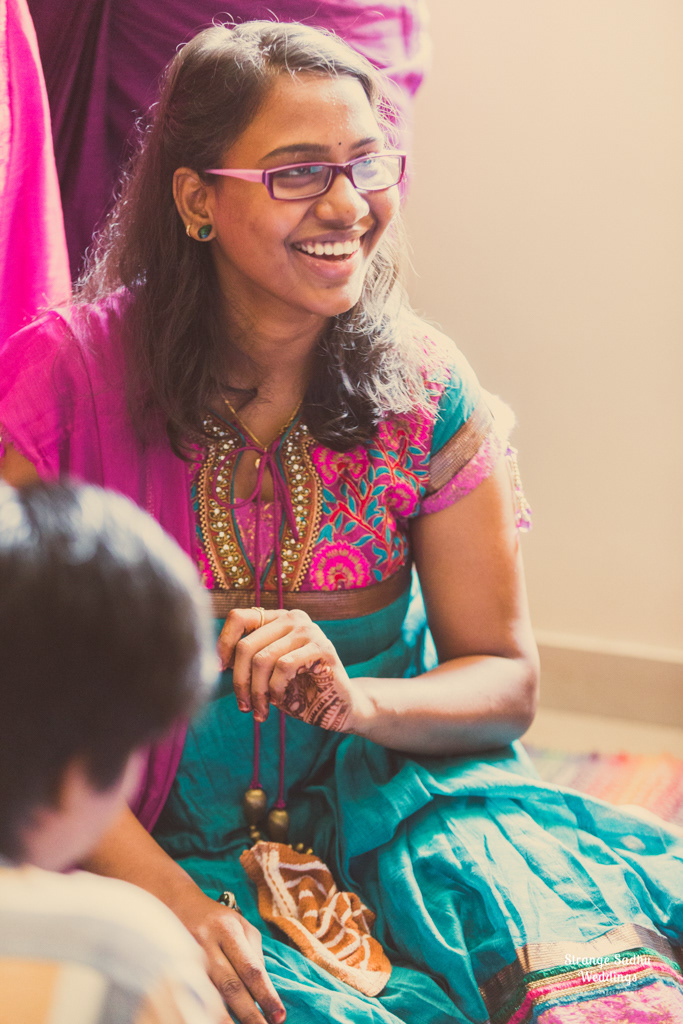 Haldi

: Haldi is put to the bride/groom with a mango leaf on the feet - knee - hands - elbow - shoulders - cheeks - forehead. Total 5 times in the said order.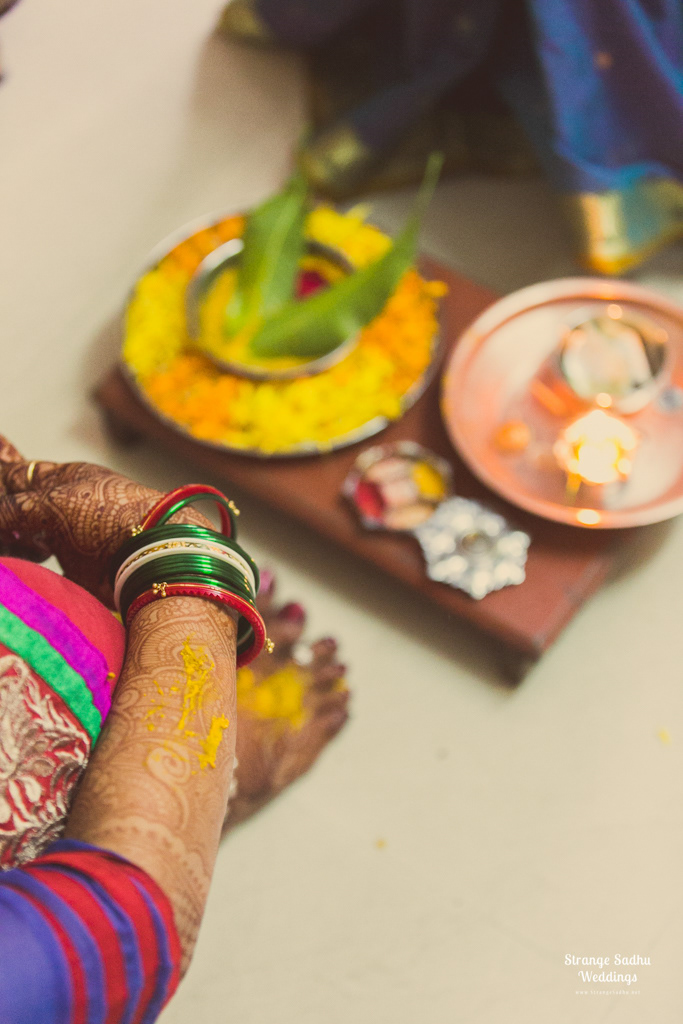 Ghana Bharne

: In this ritual, 5 married women grind rice grains holding 5 sticks (consisting 1 musal) together. The bride and her mother (In the grooms house only mother) holds the sticks to give direction.

(source: marathiweddings.com)
Priya gets ready for the Wedding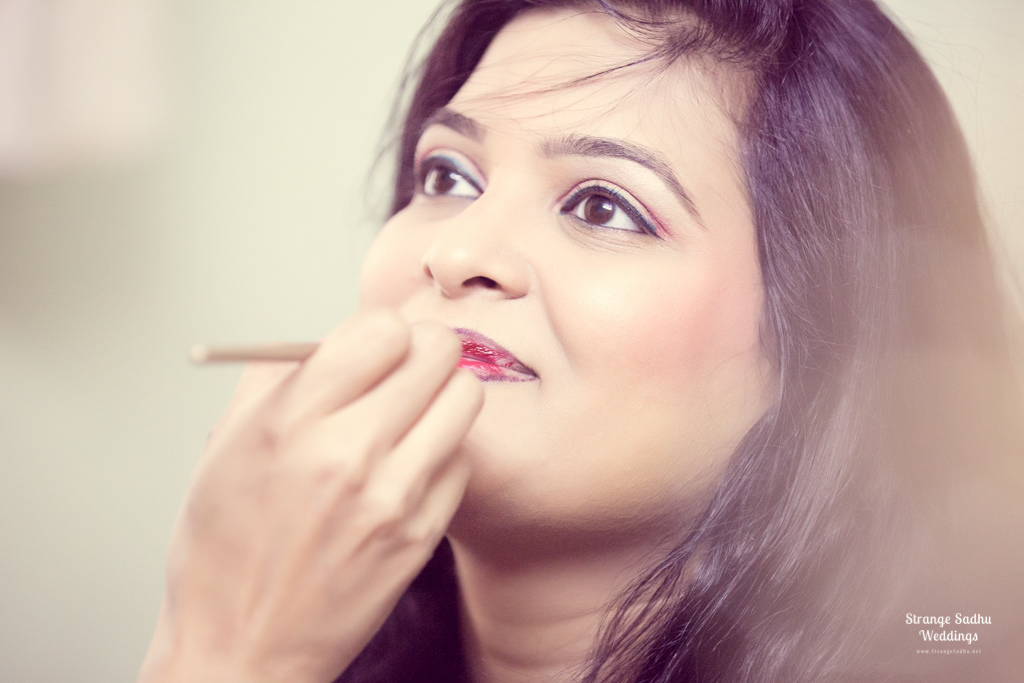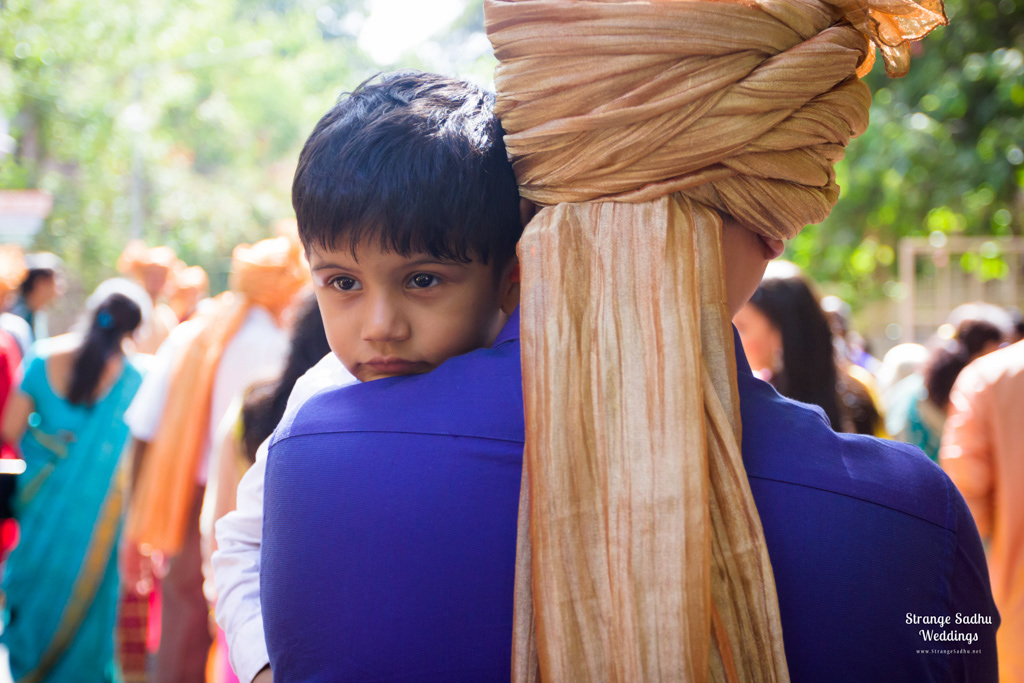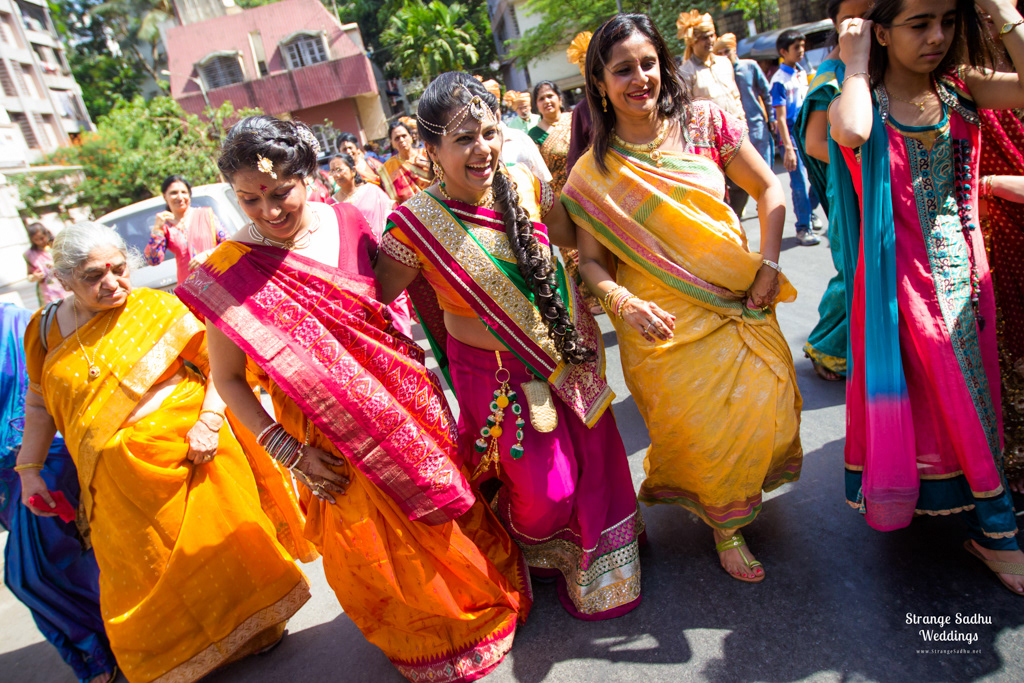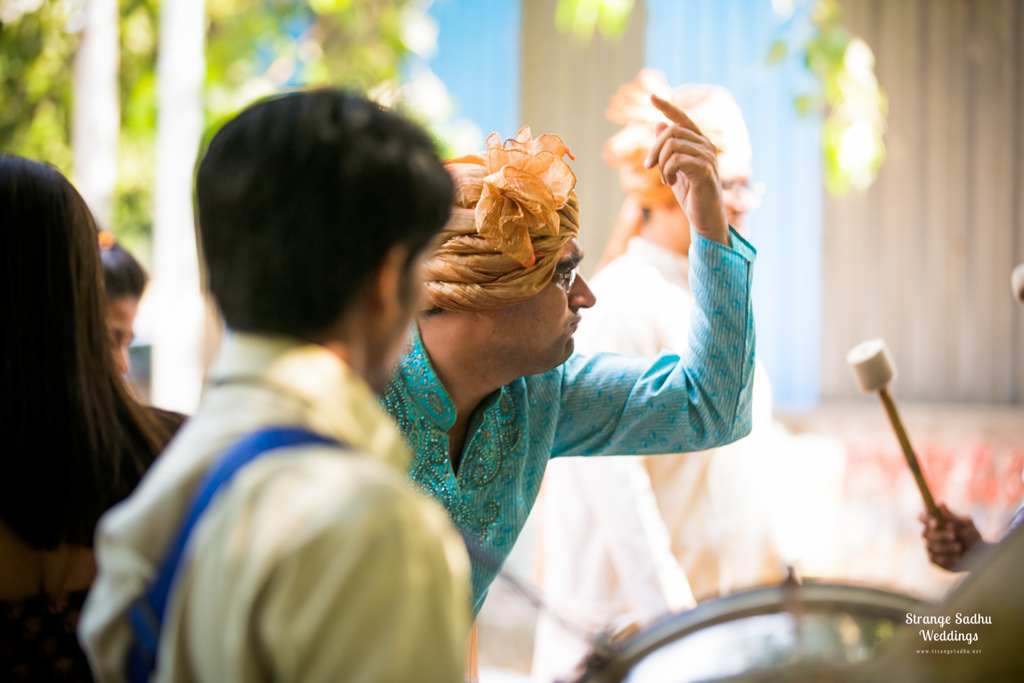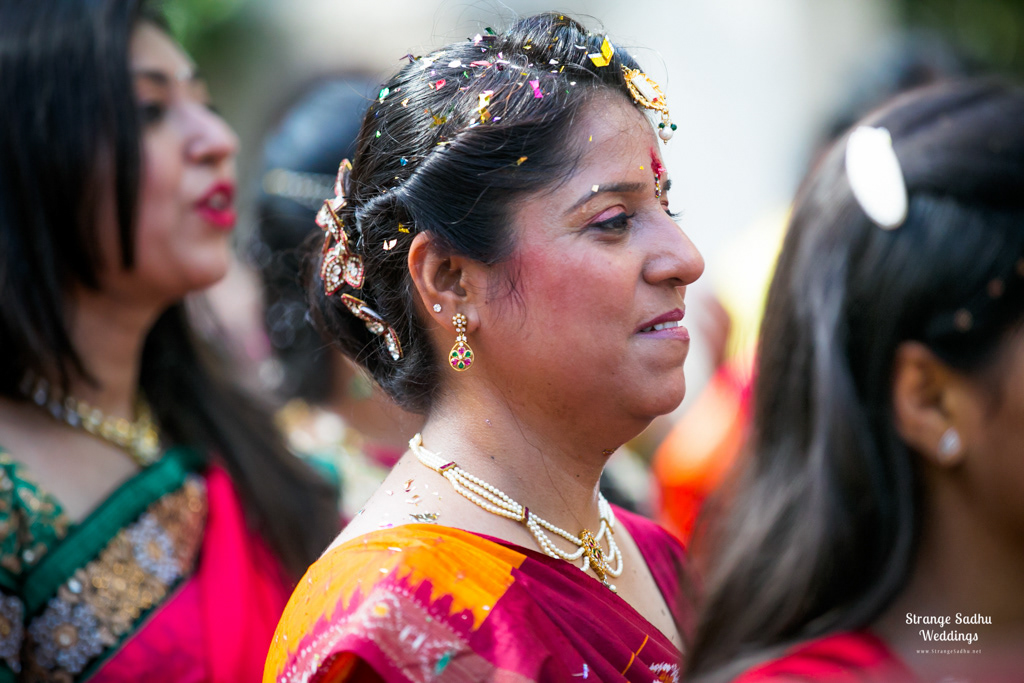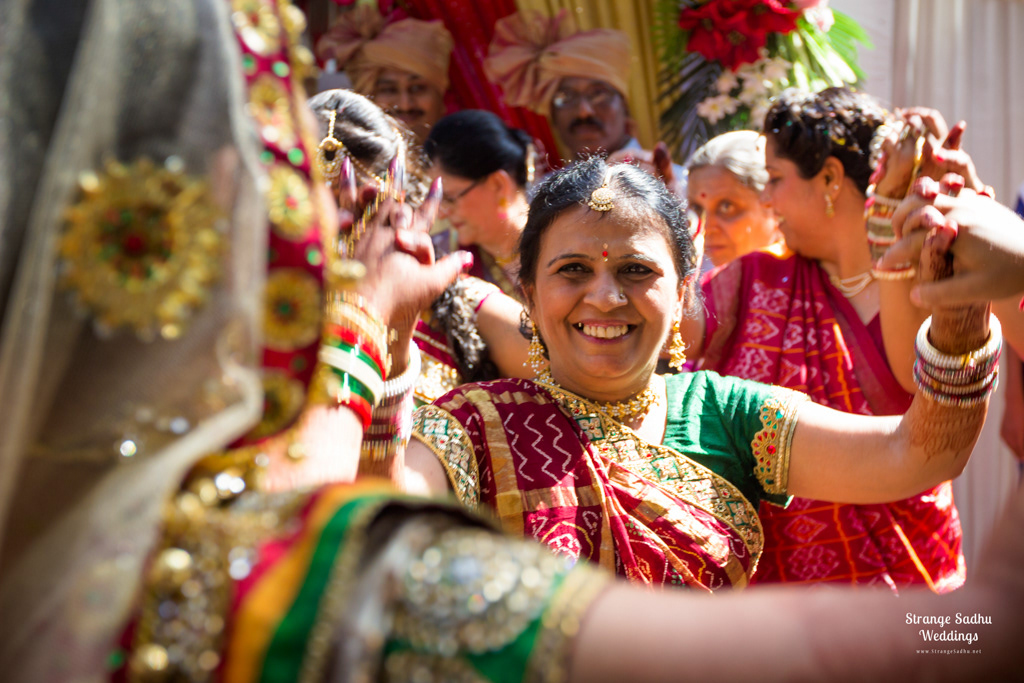 The Baraat is welcomed by the Bride's family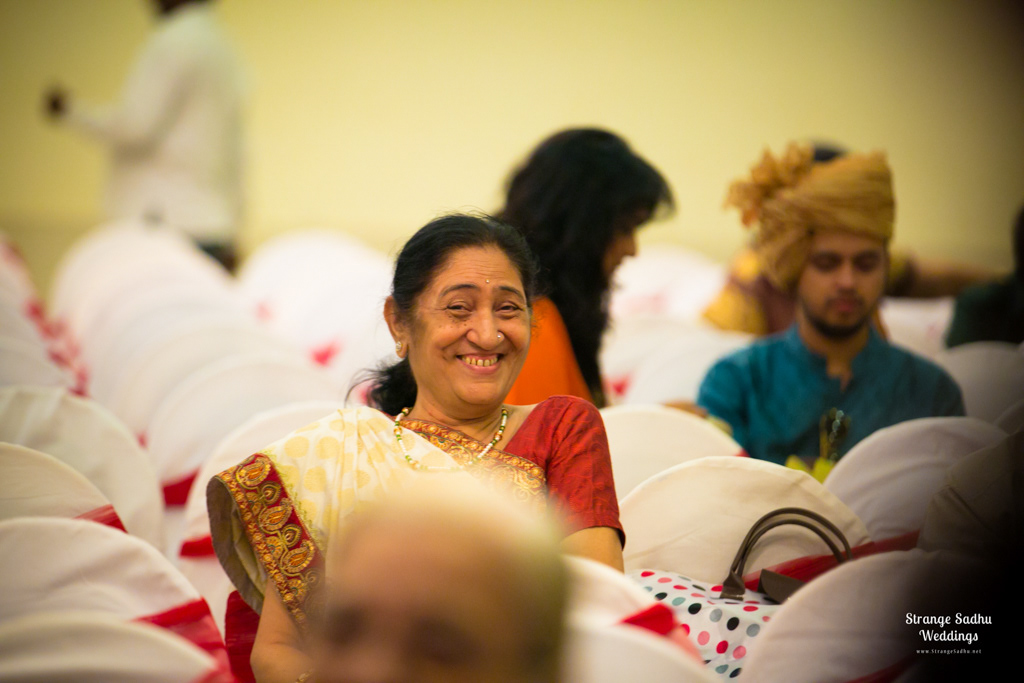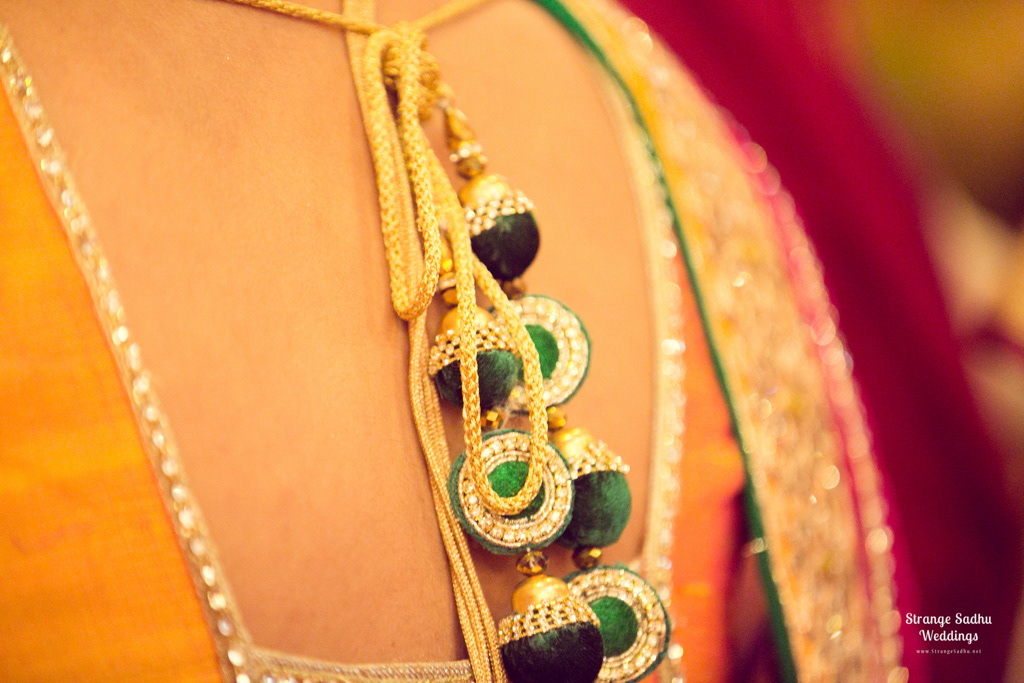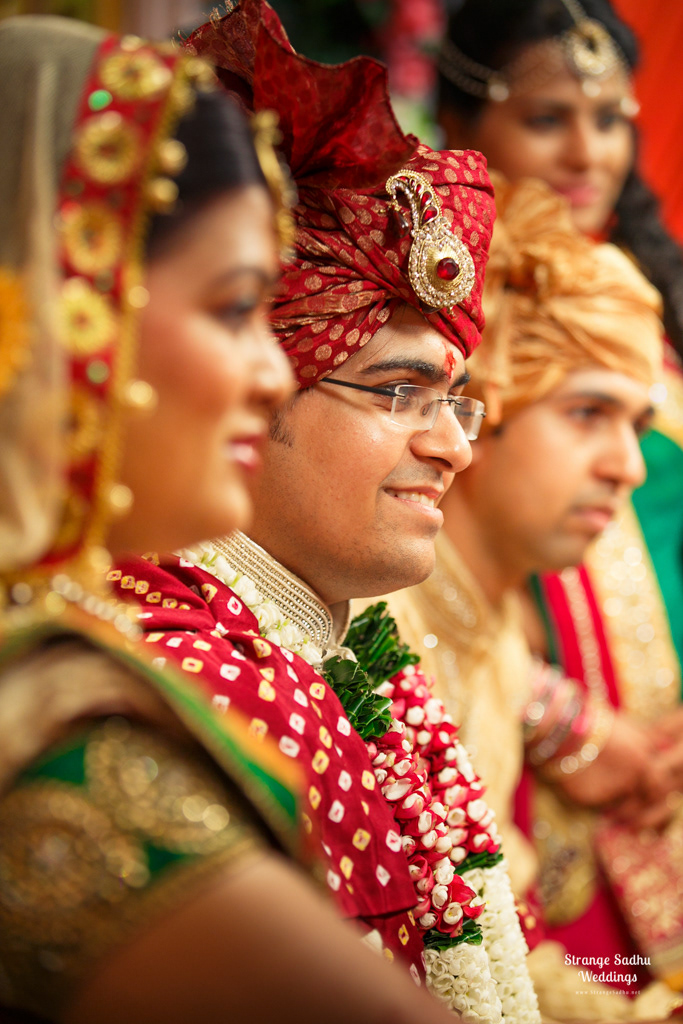 Priya gets ready for the Reception
Chinmay gets ready for the Reception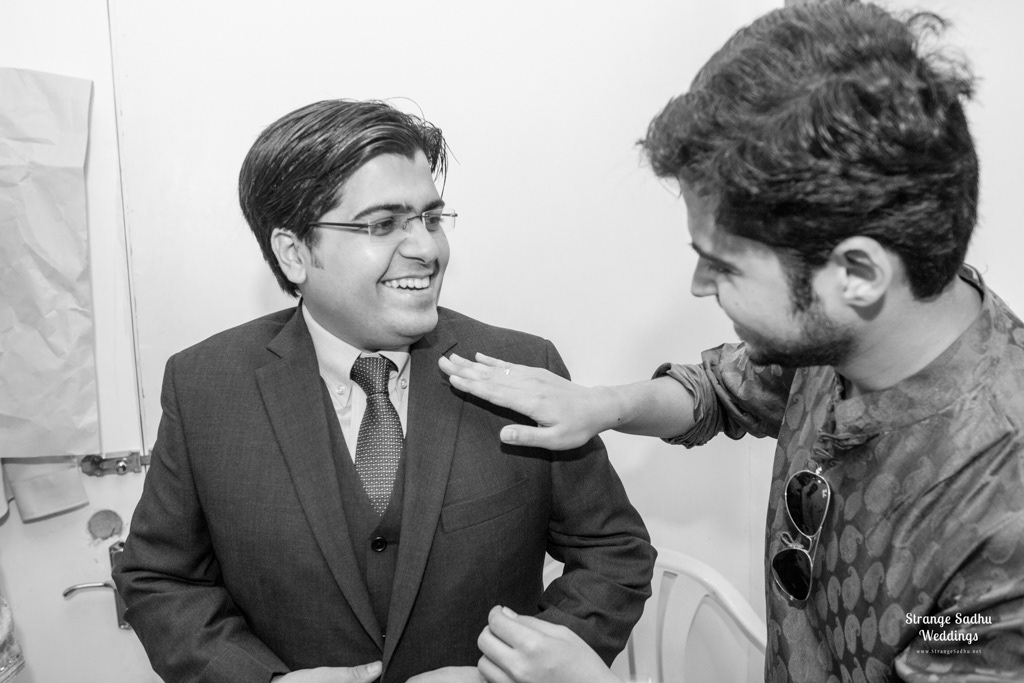 Copyright 2011-14 • Strange Sadhu Weddings
• Images are protected under Indian and International Copyright laws.
• For Publication rights please contact author
• All images are original works of Strange Sadhu Weddings.

If you enjoyed this Photo Story. 
Click the Button Below.
~Gimme love~