This is Sonia and Manoj's wedding. The second. Sonia, a single mother has known Manoj, as a family friend of her brother's. On the latter's suggestion she considered the idea of getting married again, to Manoj, a widower who has actually known her family through his late wife. While they both wished for a companion to live the rest of their lives with, it worked out perfectly for their children as well. Her 9yr old daughter Diya got an elder brother and an elder sister. His 21yr old son now also has a younger sister. While I got another younger sibling!
There was a moment during the 'Pheras' (taking rounds around the sacred fire) when Manoj picks up Diya (Sonia's daughter) and all then all the three kids join in. This suprisingly happens in the 5th 'Phera' wherein the bride and groom pray for the happiness and well being of eachothers friends and family and their children.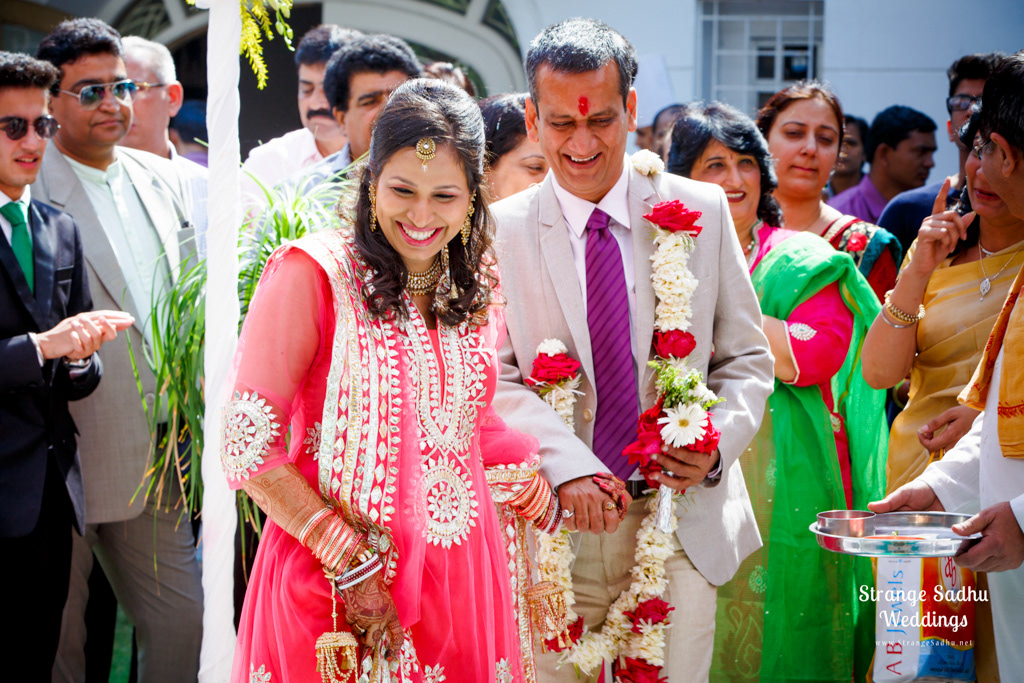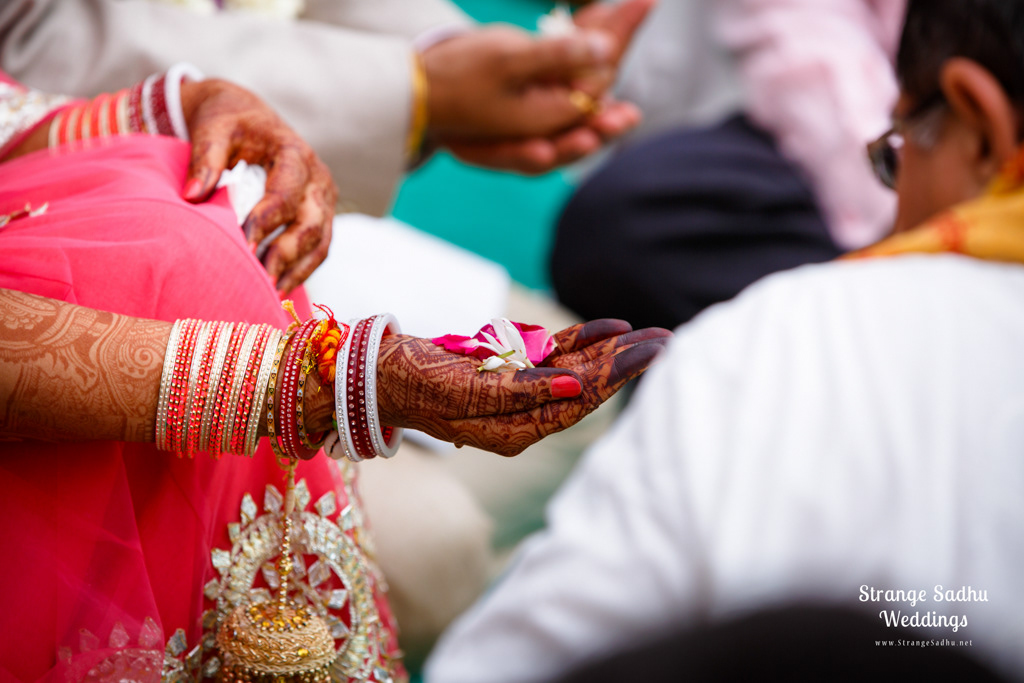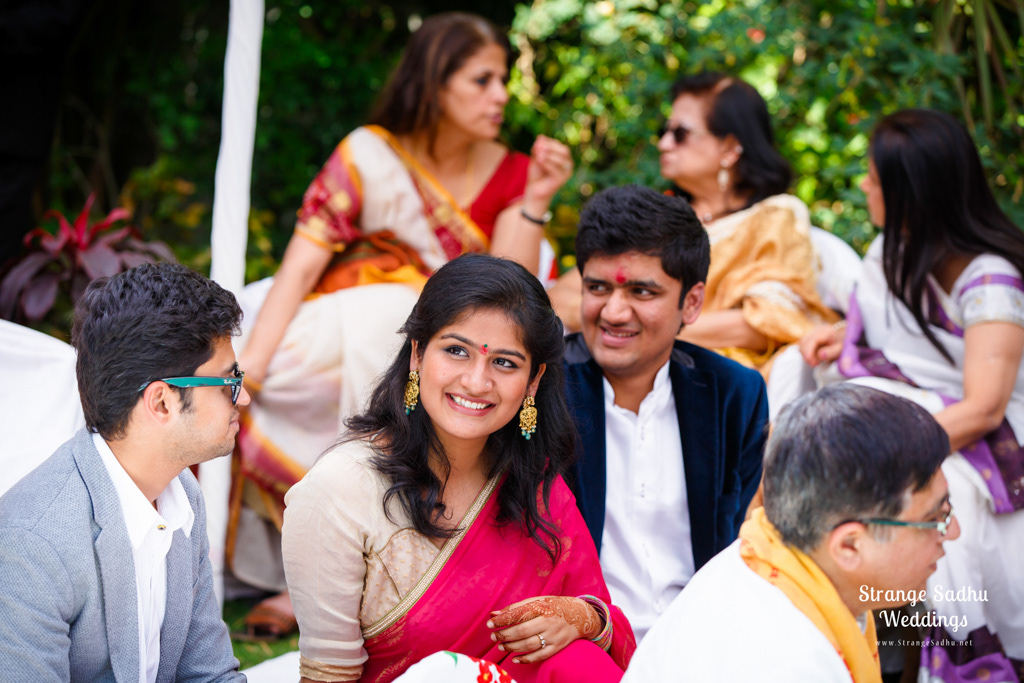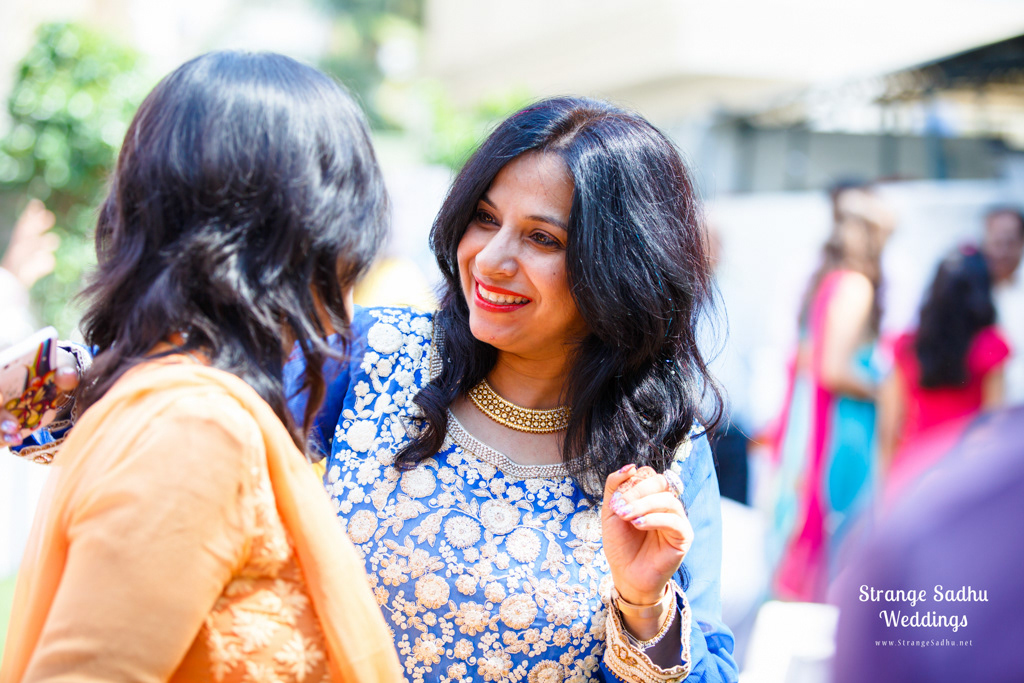 Copyright 2011-14 • Strange Sadhu Weddings
• Images are protected under Indian and International Copyright laws.
• For Publication rights please contact author
• All images are original works of Strange Sadhu Weddings.

If you enjoyed this Photo Story. 
Click the Button Below.
Let's see some love